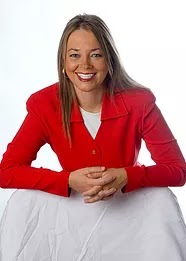 Contact Wendy at:
319-621-3444
Email Wendy
Wendy Fountain is the Broker/Owner of Sellers & Seekers Real Estate Co, Inc. In addition to being a full service Realtor for 24 years, she has earned the professional designations of Accredited Buyers Representative, Certified Residential Specialist, and Graduate Realtors Institute. These designations are among the highest awarded by the National Association of Realtors, and fewer than 5% of all Realtors in the country have earned these highly coveted degrees.
Through her commitment to excellence and personal service Wendy has become one of the most highly regarded Realtors in the Iowa City area. Wendy is familiar with both the new home construction and the residential resale markets. She has the knowledge, resources, and expertise to market your home effectively, and to help you choose the right neighborhood, the right schools and the right builder for you and your family.
Wendy believes that real estate is much more than simply buying or selling a home. To her, a key element of real estate is developing relationships and building trust with her clients. When you meet Wendy you will quickly realize you have gained a true friend! She knows how to listen and always puts the needs and wants of her clients first. Wendy truly enjoys working with her clients and helping them through the process of buying or selling a home.
Whether your move is across the street or across the country, Wendy and her staff are dedicated to listening to your needs and to serving you with honesty, integrity, and professionalism. Perhaps it is this commitment to personal service that keeps her clients coming back time after time and recommending Wendy to their friends and family.
Wendy's credentials and professional affiliations:
 Broker & Owner of Sellers & Seekers Real Estate Company Inc.
 Bachelor's Degree in Economics
 Certified Residential Specialist
 Graduate Realtors Institute
 Accredited Buyers Representative
 Star Power University
 National Association of Realtors
 Iowa Association of Realtors
 Iowa City Association of Realtors
 Iowa City Chamber of Commerce